Samwon Industrial Ltd is a leading producer and exporter of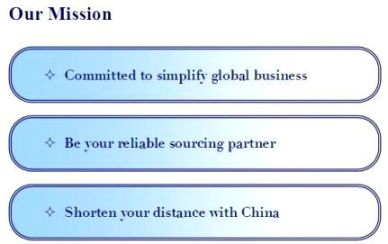 Chemical Products in China. For over 15 years, we have provided quality products and service to our customers globally. Samwon's prime objective is to facilitate commerce between China and external markets, introduce promising products to local and international consumers, while ensuring safe and efficient transactions. As part of its specialized services, Samwon offers a complete gamut of trade solution to foreign companies wanting to enter the Chinese market and/or expand their operations abroad, sourcing of products and outsourcing of services, as well as transaction intermediation, logistics management and legal assistance.
If you are seeking to broaden your commercial horizons beyond the boundaries of your country, choose SAMWON as your import-export partner.
Why Choose Samwon Industrial Ltd?

We have invested our own laboratory and production facility in China, this is our guarantee on supplying you most cost-saving products.

We have established long term and firm connection with various first-class manufacturers, this gives us advantage on providing quality products with fast delivery.

All our staff have the background of chemistry studying, this makes we can learn your demands better with an easier communication.

All our staff have over 5 years experiences in international trade, this experience let our team can oversee every step of the each transaction, starting from product sourcing to import and export management.

We have trading record with clients in most Major Economies, our reputation was well established during these transactions.